Meet Swapnil Nahak, an emerging young comedy content creator from Odisha who has captured the hearts of the Odia audience with his hilarious videos. Inspired by the success of Bhuvan Bam, Swapnil embarked on his journey as a content creator, aiming to bring laughter and joy to people's lives.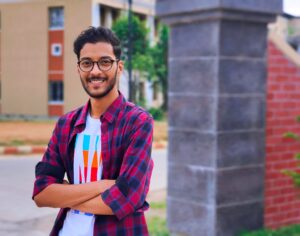 From a young age, Swapnil displayed a natural sense of humour and a knack for making people laugh. His friends and family always found him to be the life of the party, and he could effortlessly find humour in any situation. Recognizing his talent, Swapnil decided to channel his wit and comedic timing into creating online content.
Starting with short skits and comedic videos on social media platforms, Swapnil quickly gained attention for his unique style and relatable humour. He began by showcasing everyday situations and adding a hilarious twist to them. His ability to connect with the Odia audience through his regional language and cultural references helped him gain a strong following.
Swapnil's rise as a comedy content creator has been meteoric. His videos have gone viral, garnering millions of views and widespread recognition. His popularity has extended beyond social media, with live performances and collaborations with other popular creators and artists.
Achievements
With his infectious energy, genuine humour, and deep understanding of the Odia audience, Swapnil is carving a niche for himself as a prominent young comedy content creator in Odisha. Born and brought up in Angul, Odisha, and with more than 26K followers, his journey is quite inspiring to many youngsters. He is a
Certified Creator recognized by Born On Instagram (BOI) and has collaborated with TechnoArt Productions and Aao Nxt.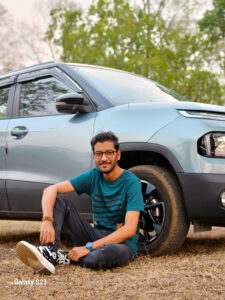 Recently at Young India Face, we decided to have a conversation with him and know his mantra for success. Odisha and young India face is always proud of this young boy for his positive influence on people.
Let's have a look what is his views:
How did you first get started as an influencer? What motivated you to pursue this career path?
Since my school days, people used to tell me that I can make people laugh. And when the internet was booming, I got fascinated by the profession of Content Creation. The Youtuber Bhuvan Bam (BB ki Vines) is my greatest Inspiration behind my Content Creation Career. I started making videos on TikTok and then shifted to YouTube. I pursued YouTube from 2019 to 2021, but there was no growth over there, as expected. And one day, I posted a Reel randomly about the accent of my hometown Angul, and that went Viral. And from there, I started making Odia Reels on Instagram and kept improving.
What niche or topics do you primarily focus on as an influencer, and why did you choose that particular area?
I primarily focus on Comedy in the form of Roasting because it's something I enjoy the most, and I can express my opinions and views in a funny way.
What strategies do you use to engage and connect with your audience? How do you maintain their interest and loyalty?
I strategically choose those topics which people instantly connect with and find relatable. It can be certain types of People in everyone's lives, some memorable songs, etc. And I always try to keep my content raw yet well-crafted. So that people can watch something which contains a unique style.
How do you approach brand collaborations and partnerships? What factors do you consider before working with a brand?
I believe in keeping my Profile in such a way that a visiting client will get convinced that I can provide them with a promotional video of their product in the most unique and engaging way to my audience. Before working with a brand, I consider my Creative Liberty to make content for them.
What advice would you give to aspiring influencers who are just starting their journey?
I would suggest that I don't sit and think about what I'll do, how I'll do it, etc. It's nothing but a wastage of time. Just start and keep doing your work without any desire for rewards or achievements because this profession requires the utmost patience.
Read more:
Swag Babu: Introducing the Hilarious Dynamo: A BOI Recognized Creator
Other Articles