The Indian government banned 59 Chinese applications. The border conflicts between India and China is not coming to an end, rather snowballing into a major global problem. China created the disputes in the Himalaya region of Ladakh, and 20 of our Indian soldiers sacrificed their lives on the high-altitude battlefield. After that incident, the nationalistic feelings took a furious shape within Indian citizens. Keeping in view many aspects of India's integrity, the Ministry of Information Technology has declared a ban on 59 Chinese applications on 29th June 2020. Those apps are hampering Indian integrity and jurisdiction, told by the central government.
Our government also decided to cancel all the Chinese contracts, which made with public sector companies. In June, "Call to boycott Chinese products" has taken a strong determination within Indians. Then the government had decided to ban the Chinese applications. The ban in Chinese apps declared on the provision Act under section 69A. Indian government shows the response to China due to all the attacks done by China on the border. Chinese apps ban is the first step taken by the Indian government against China, gradually the Chinese products should also be ban in India. 
Why the ban decision has taken by the Indian government?
China has tried to steal all the data from the user devices. Due to such supercilious activities of China, the complaints of security-related issues raised from many sources of users. The problems can take a vital shape from a security point of view shortly. The problems related to:- Chances of data transmission in an unauthorized manner, no data privacy, all the activities we are doing over any devices through Chinese apps are under their surveillance. China also suspected of sharing all the user information with the China government, which may be a threat to our national security and defense of India. The most viable allegation raised against China is that it uses to hack and leak all the mobile information of Indian users.
59 Chinese applications got banned in India. The list includes apps ex- TikTok, UC browser, share it, xender, WeChat, Viva video, youcam makeup, virus cleaner, DU privacy, clean master, Likee, news dog, beauty plus, etc. More users use these apps. This decision taken by the Indian government has a good initiative against China. This decision is highly supported and appreciated by all the citizens of India.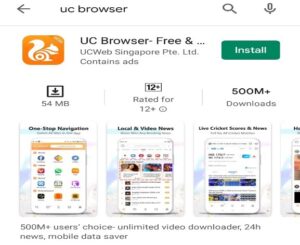 Though it is the right decision taken by our government, there are still many apps present in the play store except Tiktok. Now also, if you search for those apps mentioned in the 59 apps list, these are appearing. Ex- UC browser, CamScanner, shein-fashion shop, photo wonder, etc. Is the ban only for Tiktok? Why only Tiktok is removed from Play Store, why not other 59 apps? Or will it take some time to remove those apps afrom Play Store?
Other Articles