Odisha is a state in India full of cultures and traditions. How about Odia Dishes? It is delicious, and it has less oil. In ancient years, people were serving their food on banana leaves. Nowadays, this tradition is fading away, but in some restaurants, they are still using banana leaves to serve food.
10 Odia Dishes
Here are some suggestions for Odia Foods if you are planning on a winter trip to Odisha. Wherever you are in Odisha, you can get to enjoy these 10 Odia Dishes. Satisfy your culinary tastes with the visions of Odia Foods.
1. Dalma
Dalma is a healthy Odia dish that is made from mainly dal, potatoes, pumpkin, and vegetables. Add some spices and salt; then it's done. Please wait a minute, never forget to add some Ghee on it. It enhances the taste of Dalma. You can enjoy it with plain rice or jeera rice. You can add onion and garlic, but if you don't want to, then it still tastes delicious.
2. Pakhala
Do you know Odia people celebrate "Pakhala Divas" in Odisha or anywhere they live? Yes, you read it right. Pakhala Divas is celebrated on 20 March by all Odia people. Pakhala is plain rice with warm or normal water. Odia people enjoy it in summertime the most. Only Pakhala is not enough; you have to add some side dishes like potatoes, Badi choora, fried fish, brinjal bharta, different bhajis, and chicken kasha. You can squish lemon or add Dahi on Pakhala to freshen up on summer days.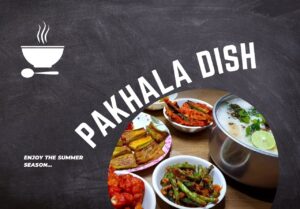 3. Khichdi
Khichdi is an Odia dish that is made of rice, dal, and vegetables like cauliflower, beans, potatoes, etc. Add chopped ginger and garlic, Ghee, some spices, salt, onion, and tomatoes to it to enjoy every flavour of the dish. It is an easy-to-make dish if you don't have time and still want to enjoy delicious food.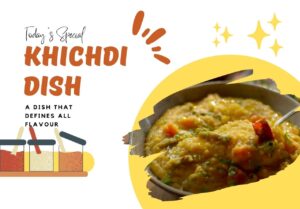 4. Rasgulla
After a meal, taste buds seek some sweet dish. The Rasgulla is more popular for the right reasons because it has been a main topic for the battle of origin with Bengal. It looks like a white ball dipped in sugar syrup with a perfect texture to taste it. In the Jagannath temple in Puri, Rasgulla has served as Bhog, the divine dish for every person.
5. Macha Ghanta
If you don't like fish heads and don't know what to do with them, then make Macha Ghanta; it consists of fish heads, onions, potatoes, and different spices. Every Odia person loves to eat it with hot steamed rice and salad. In some areas, people add Prawn to it also. If you like vegetarian foods, then you can make it by avoiding fish in it. The aroma of Macha Ghanta can lure you to eat it again and again while you are in Odisha.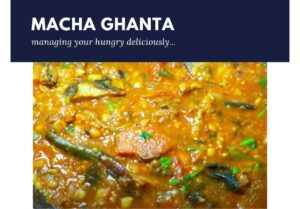 6. Chhena Poda
Lord Jagannath's favourite food is Chenna Poda, and this sweet dish is famous in Odisha. It is offered to him at the Puri, the divine place. This sweet dish is made from homemade cheese and sugar syrup. That burnt flavour of cheese and caramelised sugar brings joy to anyone's life and taste buds.
7. Rasabali
Kendrapara District in Odisha is the origin dish of rasabali. If you don't taste Rasabali, then roaming around Kendrapara is a total waste. Rasabali also served as a part of Chappana Bhog in Lord Jagannath's temple. You can see it dipped in the thick milk.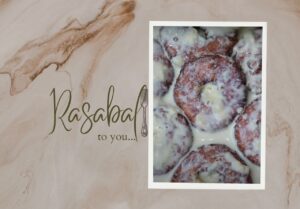 8. Chakuli Pitha
You can find Chakuli Pitha in every corner of Odisha. If festivals arrive, then every household in Odisha starts making Chakuli Batter(made of urad dal and rice). Add salt to it, mix it, and spread on a pan. You have to cook it from both sides. Dosa is thinner than Chakuli Pitha. Enjoy it with Ghugni, Paneer Curry, Aloo Bhuja, Jaggery, or Milk.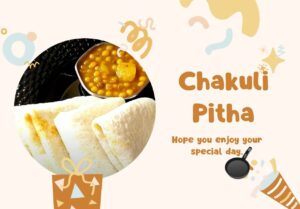 9. Mudhi Mansa
Mansa is called meat, especially chicken curry. Mudhi is made from puffed rice. Combine both to enjoy the traditional yet delicious dish. It is a famous main dish of the people of Mayurbhanj District in Odisha. They even eat it in their lunch. Try once, and eat again and again for your lifetime.
10. Dahi Vada and Aloo Dum
The famous dishes of Cuttack, Dahi Vada and Aloo Dum are two separate dishes, but in Odisha, they blend like they are meant to be together. It is a street food that you find even in the early morning when most people don't even wake up this time. You can also drink the Dahi after eating Dahi Vada and Aloo Dum.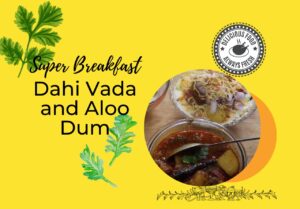 There are also a variety of food you can try while you live in Odisha or you are travelling to India. Some dishes are Gupchup, Santula, Chhatu Rai, Chaula Bara, Chhena Jhhili, Khaja, Kakara Pitha, Manda Pitha, Chungdi Curry(Prawn Curry), Chungdi Bharta, and many more. Try every dish at least once, and you will remember them in your lifetime. Every dish is easy to make and healthy to eat. Breakfast, Lunch, Snacks, and Dinner, you name it, Odisha gives you all.
Other Articles