In the vibrant realm of beauty and fashion, Odisha has produced numerous talented individuals who have captivated audiences with their unique styles and influential content. Among these shining stars is one exceptional beauty and fashion influencer whose creativity and captivating persona have earned her a prominent position in the industry.
Let us delve into the world of this Odisha-based influencer and discover the charm she brings to the realm of beauty and fashion.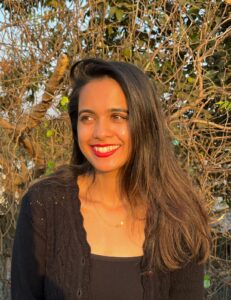 Prajyoti is an accomplished beauty and fashion influencer hailing from Bhubaneswar, Odisha. With her captivating charm and impeccable fashion sense, she has carved a niche for herself in the digital world, amassing a loyal following of fashion enthusiasts and beauty aficionados alike.
Beauty and Skincare Expertise:
Apart from her remarkable sense of style, Prajyoti is also renowned for her expertise in beauty and skincare. She curates compelling content that encompasses makeup tutorials, skincare routines, product reviews, and insightful tips for her followers. Through engaging videos and posts, she empowers her audience to embrace their individuality and enhance their natural beauty, all while showcasing the latest beauty trends and techniques.
Achievements
Before discussing her achievements, she was working as a journalist as an anchor and a content writer in one of the advertising agencies of Odisha. With more than 107K followers on Instagram and 10k followers in YouTube, her journey inspires all the youngsters. She has collaborated with various luxurious brands, including Nykaa, Praush, Dazller, Makeup Revolution, LA girl, Blur, Purplle.com, Renée Cosmetics, Forever52, Biotique, Lacto calamine, Himalaya, De'lanci, Mamaearth SUGAR, Plum, Focallure, pee safe, dermaco, drsheths, Acqalogica, Kaja Beauty, Re'equil, Ayuga etc.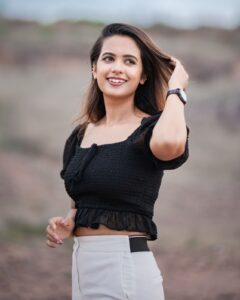 She has collaborated with various luxurious jwellery brands including Tanishq, Caratlane, Malabar Gold and Diamonds, Chandi Bhandar, GIVA. Till now, her biggest collaboration is with Nyka and G20 event.
 Recently at Young India Face, we decided to have a conversation with her and know her mantra for success. Odisha and Young India Face is always proud of this young lady for her positive influence on people, and we always encourage women influencers to move forward in our state Odisha. Let's have a look what is her views:
1. How did you first get started as an influencer? What motivated you to pursue this career path? 
My love for lipsticks and mirrors from childhood
2. Could you share some of the biggest challenges you faced as an influencer? How did you overcome them?
Being a beauty creator, people always criticize that I put a lot of things on my face just to hide the real me and to look beautiful where I always believe beauty is within; makeup is an art and that only enhances beauty.
View this post on Instagram
3. What strategies do you use to engage and connect with your audience? How do you maintain their interest and loyalty?
I review all the comments and try to clear their doubts by replying with a video in any of my content. Sometimes I write in the comments only.
4. Can you share a memorable experience or campaign you've worked on with a brand? What made it successful or rewarding for you?
 I have worked with many of my favorite brands, but Nykaa has a different place in my heart. I went live from the Nykaa application twice. And that thing is so precious to me.
 5. In today's rapidly evolving social media landscape, how do you stay relevant and adapt to changing trends and platforms?
 I noticed trends are for fun which works for a shorter time, but if you'll make content that is relatable to the audience, then that will make you grow, maybe slower, but for a longer run.
6. What advice would you give aspiring influencers just starting their journey?
 Believe in yourself, focus on your content, and be consistent. Everything else will fall in its place.
7. Looking ahead, what are your goals and aspirations as an influencer? Are there any new projects or initiatives you're excited about?
My goal is to be a good creator that everyone will remember always and also to be more financially independent. I still want to work with so many brands, so focusing on my content more now a days, also about the new projects everyone will get to know, till then let it be secret.
ALSO READ:
Breaking Barriers: Subhashree Paves the Way for Fashion and Beauty in Odisha
Other Articles