One of the emerging talents in the field of comedy, performance, creation, and voice artistry from Bhawanipatna, Odisha, is Sarthak Bharadwaj. Known for his unique blend of humour and creativity, he has been making waves in the entertainment industry with his exceptional skills and performances.
Sarthak hails from Bhawanipatna, a culturally rich region in Odisha, India. He has gained popularity for his comedic timing, wit, and ability to connect with the audience through his performances. With a natural knack for storytelling and a keen observation of everyday life, he brings a refreshing and relatable perspective to their comedy.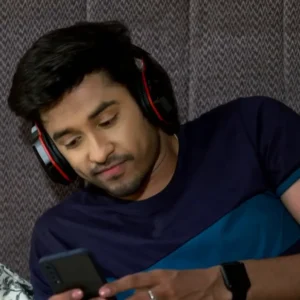 Signature style
Not only a comedian, but Sarthak is also a versatile performer who excels in various art forms. He has showcased his talents in theatre, live shows, and digital content creation, captivating audiences with his charismatic stage presence. His performances are known to be energetic, engaging, and filled with laughter.
In addition to their comedic prowess, Sarthak is a talented voice artist. He has lent his voice to various characters in animated projects, commercials, and audio productions. His ability to bring characters to life with their versatile voice range has garnered praise and recognition from both fans and industry professionals.
With rising popularity, Sarthak rapidly gaining a significant following on social media platforms. Their content showcases their unique style, comedic sketches, and insightful observations, which have struck a chord with a diverse audience.
View this post on Instagram
Achievements
Before talking about his achievements, Sarthak is pursuing his MBA from Chandigarh University. With more than 16K followers on Instagram , Sarthak's Journey is quite inspiring for many. He is also a theatre performer for the last 7 years Worked as an actor in television, and currently working as an AD in films. He was also working as an actor in one of the family drama at Star Kiran named Shanti. He was invited to creators and brands meetups Mumbai , As well as got a chance to be in the Film Companion's Front row interview for the Jubliee web show on Amazon Prime video.
Recently at Young India Face, we decided to have a conversation with him and know his mantra for success. Odisha and young India face is always proud of him and his positive influence on people. Let's have a look what is her views:
 1. How did you first get started as an influencer? What motivated you to pursue this career path?
I never thought of it as a career, to be honest. It started during the lockdown when theatres and stages were not open, so it was the only media where I could write, act, communicate and showcase my skills as a performer.
2. What niche or topics do you primarily focus on as an influencer, and why did you choose that particular area?
Infotainment, it's just my idea that when raw and important information is delivered with a pinch of humour, you're perceived as smart, funny and useful at the same time.
3.Could you share some of the biggest challenges you faced during your journey as an influencer? How did you overcome them?
Consistency. I'm still figuring out how to overcome that honestly, I've a bunch of ideas, but either I'm too busy or too lazy to be on the phone all the time.
4. What strategies do you use to engage and connect with your audience? How do you maintain their interest and loyalty?
 I don't have a trick I just tell stories, sing songs, dance a bit and have fun with that and although I try to be authentic but I never show my low phases ever. I guess that helps in keeping my viewers engaged.
5. What advice would you give to aspiring influencers who are just starting their journey?
Just have fun with it, If not, take a break and start again. Be useful
ALSO READ :
Influencer Marketing in a Post-Pandemic World: What Has Changed and What Has Stayed the Same
Other Articles