Varsha Biswa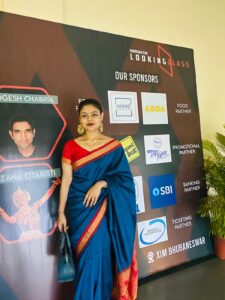 https://instagram.com/varshabiswal__offical?igshid=NTc4MTIwNjQ2YQ==
Varsha is a remarkable female entrepreneur who has made significant contributions to both the dairy product industry and the field of Odissi dance. With her passion for both business and art, she has managed to create a unique blend of creativity and innovation in her ventures. Alongside her entrepreneurial journey, she pursued her academic pursuits, earning a Ph.D. in Biotechnology. Her dedication and talent have not only transformed the dairy industry but also enriched the world of classical dance.
View this post on Instagram
Entrepreneurial Journey:
Varsha began her entrepreneurial journey by establishing her own dairy product company, named "Truptee Diary." With a vision to provide high-quality dairy products to consumers, she implemented sustainable and ethical practices throughout her supply chain. Under her leadership, Truptee Diary gained popularity for its range of premium milk, cheese, butter, and yogurt, becoming a leading brand in the industry. Driven by her desire to cater to diverse consumer preferences, she expanded her product line to include vegan and lactose-free alternatives, ensuring inclusivity and addressing health concerns.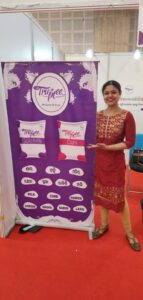 Varsha's journey as an entrepreneurial Odissi dancer and Ph.D. scholar demonstrates her ability to excel in multiple domains. By combining her passion for dairy products, dance, and academia, she has created a lasting impact on the industry and cultural landscape. Driven by her vision, creativity, and expertise, she continues to inspire aspiring entrepreneurs and artists alike, leaving an indelible mark on the world.
Young India Face
Recently at Young India Face, we decided to have a conversation with her and know her mantra for success . Odisha and young India face is always proud of this young lady for her positive influence on people and we always encouraged women influencers to move forward in our state Odisha. Let's have a look what is her views:
1.How did you first get started as an influencer? What motivated you to pursue this career path?
Presently an Academic Council Member of Shailabala Women's Autonomous College, Cuttack, Odisha.
the name of my business is derived from my mother's name Trupti we believe she is the star of our house & she has taught us many ways to lead a life. Life in itself is a source of influencer, my family especially my parents had been a source of influence for me. blessed to be born into a family that had supported women's empowerment for a long. I was motivated by the food biotechnology sector to step into the dairy sector & launch my startup, Trupti Dairy Industry.
2.What niche or topics do you primarily focus on as an influencer, and why did you choose that particular area?
Coming from a biotechnology career background which is a broad subject in whole. biotech is a field consist of variety of field within itself starting from pharmaceutical, food, environment industries & many more. was motivated by the food biotechnology to enter into the business of dairy yet launch y own startup, Trupti Dairy. My teacher at KIIT School where I was studying my 12th encouraged me to do specialisation in the field of biotechnology as a career option, which fascinated me while gave me the spirit I needed to purse this field.
3.Could you share some of the biggest challenges you faced during your journey as an influencer? How did you overcome them?
Being a women entrepreneur comes with immense difficulties, such as male dominating society culture where we must be be very much tough, particular & accomplish what we want to put on the table. women are the strong source we are so fulfilled within our self that we don't want any external support to showcase our worth.Being born into a business family people think our life is well & easy which is actually a myth, we also face different challenges to maintain the legacy of the business yet to  make the business stand successful as our parents & assectors have maintained it. To prove that we are competent of conducting & managing a company, we need brains, mental strength yet a lot of self work.
4.What strategies do you use to engage and connect with your audience? How do you maintain their interest and loyalty?
I think the cost of promotion is becoming very high for a small scale business to market why not to invest those money in production. Our product is basically milk & milk byproducts we strictly emphasis on quality. as a result we avoid praising & criticising other products in the market because we belive that those who buy our  products should evaluate us on the basis of the quality. our firm is the first dairy sector in Odisha to be founded by a biotechnologist & veterinarians. My dad, Dr. Shiba Prasad Biswal,who is a veterinarians by profession serves as the company's director. we also provide free health service to the farms cows from whom we collect the milk from.
5.What advice would you give to aspiring influencers who are just starting their journey?
There will be challenges in each phase of life & I believe if  you have tackled life then you can handle anything. But have faith in yourself & know you can over come them no matter what because when there is a sunset there is always a sunrise . failing is the only way to get stronger over time while to better understand your self worth. the ability to inspire oneself is crucial. i don';t believe in hard work because that gives unnecessary stress & anxiety I belive in doing work in an enjoyable manner that will give more profit in long term. So enjoy what you are doing.
Other Articles